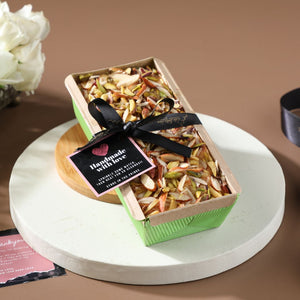 Looking for something special and absolutely yummy to gift your loved one? Order this box and we promise you won't be disappointed.

This contains
1 Premium Khoya Tea Cake with Pistachios and Almonds ( 350gms )

Pro Tip:
For Tea Cakes, Brownies, Blondies and Cake Jars: PLEASE PLEASE PLEASE store them in the fridge and in an airtight container even after opening it, and just heat it 30-40 seconds before eating it. Also, incase you are a fan of moist tea cakes like us, just sprinkle some water before heating.