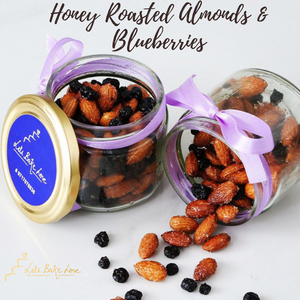 Looking for something special and absolutely yummy to gift your loved one? Order this box and we promise you won't be disappointed.

This is special in house Honey Roasted Almond and Blueberry Jar.

THIS CONTAINS 1 JAR of approx 300gms
Also, Incase you need any of our other products as a gift box in a hamper, feel free to reach out to us.